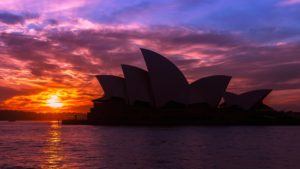 Australia is one of the most popular destinations for British expats and it's easy to see why. A fantastic climate, the English language, a stable economy and good healthcare all contribute to the reason why many Brits make the long journey. Once settled one of the key areas that people need to address is their pension and whether a UK pension transfer to Australia is the right move.
Financial Planning – UK Pension Transfer to Australia
Your pension is likely to be the largest or second largest (after your house) asset and if managed in line with your requirements can become the nest egg you desire to fund your retirement. By leaving your pension back in the UK you open yourself up to a number of risks/issues such as:
Currency Risk – Having your pension invested in GBP when you are living in Australian dollar. This is particularly relevant currently with the extreme volatility we are seeing and continue to expect more of with Brexit
Control – Whether your pension is in a Personal Pension or Company scheme you no longer have any control or say regarding the investment strategy
Access – Navigating the administrative ordeal of trying to deal with an administrator the other side of the world and access your funds often results in a real-life nightmare
Separate pension pots – Incurring unecessary costs by having numerous pension schemes, not managed in line with one common strategy
What are my options? – UK Pension Transfer to Australia
Under UK pension legislation you can only transfer out of a UK pension scheme into another HMRC recognised scheme.  Unlike a number of other countries, you are still able to transfer to an Australian QROPS  (Qualifying Recognised Overseas Pension Scheme). This is not the only option however as you can also utlise an International SIPP.
Both are good solutions that offer you:
Greater Tax efficiency
More extensive fund choice
Ability to have your fund managed on your behalf in line with your requirements both in the short, medium and long term
Ongoing advice and management – Quarterly investment reviews
Consolidation of two or more pensions in one pot
Access to institutional high rate deposit accounts and structured fixed return products
Access to funds that have been handpicked by investment specialists in model portfolios which can be structured for capital growth, income generation or both
How do I know which is best ?
Every person's position is unique and there are many factors to consider when deciding upon the best solution for you.
At Harrison Brook we undertake  a full review of your existing pension solution, current as well as future requirements and plans, and we will find the most suitable international pension to meet your needs.
How do you take the first step?
To get the latest valuations of your pensions and to discuss a pension transfer with a UK regulated adviser, simply click Learn More, and speak to an adviser for without obligation.
We will discuss your options and find the best solution for you.
You can also request a free guide to UK Pension Transfers Australia by contacting us.