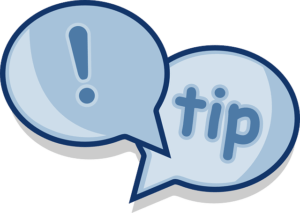 UK Standard Advice for Expats

For years, receiving appropriate and value for money financial advice abroad has been a daunting process.

The market has been plagued by commission-based advisers, working off opaque and outdated business models that have never really had client interests at heart.

Harrison Brook was created to address this problem – we pride ourselves on bringing transparent, independent and fee-based to the international market.

Commission-based Advice

Moving abroad comes with several challenges. Financially speaking, it can become a headache, in which Expats are left with pensions and investments in countries they no longer reside in, without receiving advice or ongoing management of their assets.

Naturally, the first step would be to seek the advice of a financial professional. Whilst at first it would seem there are plenty of viable options, including local banks, once we dig a bit deeper and try to understand the usual business model, options become far more scarce.

Commission-based advisers (the vast majority in France and in the offshore world) will work off and be heavily incentivised by commission payments, which in itself immediately creates a conflict of interest. Generally speaking, they will take 5-10% of your funds upfront. However, they are able to mask this charge by the opaque and unclear use of high annual management fees, early exit penalties and withdrawal charges. At first glance, it will seem as though the charge is between 2-3% per annum with no initial fee. This is rarely the case. When you consider the compounding effect of these charges on an annual basis, it becomes incredibly hard to make a real return (inflation-adjusted) on a consistent basis.

Fee-based Advice

Offshore advisers are not subject to FCA regulation, and therefore they can get away with this charging structure, which is illegal in the UK.

At Harrison Brook, we work off the UK model despite being based in France, thus holding ourselves to the most stringent regulatory procedures. It is our goal to bring this transparent and value-for-money advice process to the international market, something which it has lacked for many years.

We will never receive inducements or commissions from any product or provider, nor are we tied to any other financial institution. This allows us to work for our clients and always keep their interests at the center of the advice process, something which we are very proud of and is reflected in out 80+ 5* independent client testimonials.

If you are an expat living in France or anywhere else around the world, and want access to the highest standard of advice available, please do not hesitate to get in touch for a free financial consultation to find out how we can help you.