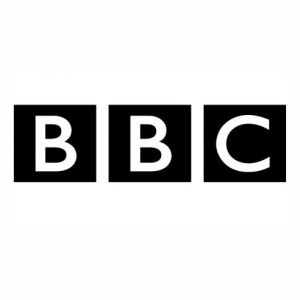 Do you hold a BBC pension scheme?
We have recently been contacted by a number of clients who have received details of their defined benefits BBC pension scheme and the options available to them. The letter from the BBC states you have 2 options.
Option 1:
Claim your full BBC pension. This means the full defined benefits pension scheme, a guaranteed income for life with 50% of the residual value being passed to a beneficiary of your choice.
or
Claim a reduced amount of a guaranteed income for life and a tax-free lump sum (note tax may be payable outside of the UK upon receiving the funds, depending on which country you are tax resident in)
Option 2:
Transfer your benefits – this means to transfer the full amount of your pension to a recognised scheme such as a SIPP or a QROPS. As a result, giving up guaranteed income for life but gaining access to a lump sum and more control over your pension. Therefore allowing the 25% of the total amount to be taken tax-free (In the UK). It's important to note, you can only request to transfer your full amount out of the BBC pension prior to the first payment received. Once this has been taken, this is no longer an option.
While every individual's position is unique, there are a number of the factors relevant for everyone when considering whether to transfer or not.
Factors that would suit 'not to transfer'
You have no other private pensions and very little savings.
You have a low capacity for loss in that there are no other significant assets to provide as a buffer in times of poor investment returns.
You have a significant amount of personal debt, this could be via a mortgage.
You have no state pensions that might provide security in retirement.
Factors that would suit 'to transfer'
You no longer reside in the UK and have no intention of returning.
The transfer value is high based on your contributions or the scheme has enhanced the transfer value. You have sufficient other savings and you feel that you could better manage this money elsewhere or you would prefer to use some of the capital for alternative projects.
You have sufficient other pensions including defined benefit schemes
You have strong 'lifestyle' reasons for why you would want to give up the BBC pension with defined benefits in favour of a personal pension arrangement
What Next for me and my BBC pension?
Transfer your pension into an International SIPP or a QROPS if you have 'Lifetime Allowance' (LTA) allowance concerns. Any defined benefits pension will come up against severe scrutiny before being allowed to transfer and rightfully so. The process is long and arduous but the first step should be to speak to an Independent Financial Adviser. 
If the transfer value is more than £30,000 and you wish to transfer you will need to take independent advice about transferring your benefits out from an adviser who is authorised by the Financial Conduct Authority. If you do not get advice the transfer cannot take place.
With bond rates still incredibly low, Defined Benefits transfer values are a very attractive proposition right now with some values totalling 40 times that of the actual worth.
To find out more about your pension position and options. Contact Harrison Brook today to speak with an advisor to discuss your options. Harrison Brook is a cross-border pension transfer specialists. We can explain and assist in discovering the options available to you. Taking you through the process of gaining valuations up to placement into a suitable solution.
Take the first step.
To get the latest valuations of your pensions and to discuss a UK Pension Transfer with a UK and international regulated adviser. Get Started Now!