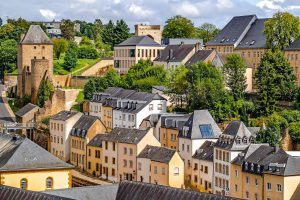 Financial Advisor in Luxembourg
Just as there are many reasons why expats choose to live and work in Luxembourg, there are many reasons for seeking financial advice. It is also important to understand the various forms of financial advice and what each financial advisor can offer.
Understanding Financial Advice
The most comprehensive advice, taking into account the entire market and tailored to your individual needs & requirements, would normally be offered by an Independent Financial Advisor (IFA). A full holistic view, covering all aspects of an individual's financial situation, would be considered prior to the preparation of a recommendation.
Other, more 'restricted' advice, may be offered by some advisors who are limited to certain areas of advice, or 'tied' to products & services from a specific and more narrow range of providers.
Financial Advisors Luxembourg – Important Questions
There are various reasons you may be considering taking financial advice. Retirement planning, pension transfers, children's education planning, or securing a better return on your investments may be a few. Regardless of which service you require there are some important questions to ask any financial advisor in Luxembourg;
What are your qualifications and experience?

What services do you offer?

Are you and your firm regulated through a recognised body?

Are you independent or 'tied'?

How often will you review my investments and financial situation?

Do you offer ongoing advice?

What are the costs of your services and how are you remunerated?

Will everything you recommend and the fees involved be fully disclosed in writing
All of the above are important questions, but the last two will become increasingly more relevant after January 2018 due to MiFID II.
What is MiFID II?
If you are not aware of, nor heard about MiFID II (Markets in Financial Instruments Directive), it is the updated European directive that was first introduced 11 years ago. It is central to how financial products are provided and marketed across the European Union.
The aim of The European Securities and Markets Authority (ESMA) – the EU regulator, is to enhance security and provide greater transparency for retail investors in the areas of individual investing, investment advice, regulated products and how they are sold.
Financial Advisors in Luxembourg and across the EU, will be required to provide information and disclose that the advice given is strictly independent and how they are remunerated. In simple terms, the EMSA is looking to strengthen the rules in relation to commission-based advisors and firms and states; "In the future, any portfolio manager or firm which says they provide you with individual financial advice will no longer be able to accept or retain payments from a third party."
The new legislation is extensive and covers all areas of the financial services industry. From financial and investment advisers to fund managers and product providers. Details and information about the specific risk ratings of products and how these relate to the risk profile of clients is also an important area along with complete transparency and disclosure of all associated fees and charges.
What is the cost of Financial Advice?
The cost, or lack of transparency surrounding the cost of financial advice, is often seen as the biggest barrier preventing people from seeking advice. Many people also feel intimidated and confused. As a result, they are left managing their own finances and making decisions, or not, themselves.
The aim of the updated MiFID II directive is to ensure that all charges, initial and ongoing are fully disclosed along with costs relating to any products or services recommended. Many surveys have shown that relatively few advisors are transparent when it comes to fees and as there is no industry-wide standard, this has led to more confusion.
As mentioned above, an independent Financial Advisor (IFA) will typically work on an initial fee basis plus an ongoing annual management or advisory fee. This removes the risk of any potential conflicts of interest when it comes to product & service providers and commission-based advice.
However, as of January 2018 and the introduction of MiFID II, a Financial Advisor in Luxembourg and across the EU will need to be clear about pricing, if the advice is strictly independent, how much they will be paid and by whom.
Harrison Brook offer totally transparent, fee-based advice (already compliant with MiFID II). So if you are considering talking to a Financial Advisor in Luxembourg, or anywhere across Europe and would like a free, independent and unbiased consultation, please contact Harrison Brook today.