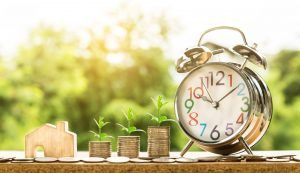 Expat Investment Platforms
Expat investment platforms and deciding whether to use one is never an easy decision. There are so many factors to consider, it is hard for any expat investor to know where to start.
Firstly, what do expat investment platforms actually bring to the table? Think of it as a one-stop shop for all your financial needs and investments. So, it can hold your funds, shares, any tax wrapper such as offshore bond or pension,  all in one place.
Now, if you are an incredibly savvy investor who really knows their stuff then you can pick and choose your investments from the options available, however, realistically that accounts for around 5% of the people out there.
For the other 95%, you are best off speaking to a qualified, regulated, Independent Financial Advisor as proven by Vanguards ongoing Alpha concept study. Through your advisor, you can then go ahead building the right portfolio to reflect your aims and objectives on the right investment platform.
Expat investment platforms – Why would you choose one?
Flexible access to all of your invested funds, anytime without any penalty fees and the ability to drawdown an income.
Even with the recent interest rise to 0.5%,  inflation is still at an all-time high 3%  there is never a worse time to have your money in a bank. By utilising an investment platform you can at least gain inflation-beating capital growth.
Online 24 hour access to your investment with performance analysis
Tax efficient capital growth with access anywhere in the world
Access to top discretionary fund managers usually reserves for institutional investors
Access to index-tracking funds at very low costs
What about Bonds?
Often missold, there are a number of issues when it comes to Bonds, mainly;
Low returns
Penalties for withdrawing funds
Putting all your eggs in one basket
They are however great when needing to comply with a local tax legislation, such as a Spanish compliant bond or Asset Management Policy for French residents.
In conclusion, the evolution of technology opens many doors and the birth of the investment platform has been one of the key winners. Offering a transparent, cost-effective way in which an investor can buy into funds and tax wrappers. Whilst, without being locked into expensive funds/bonds, with high annual management charges and penalties for wanting to withdraw cash.
Do you currently use an investment platform for your investments? Let us know your thoughts.
If you are interested in finding out more about Expat Investment Platforms contact a professional independent Adviser at Harrison Brook today. Harrison Brook is the leading international online broker of expatriate financial services, products and expat financial advice. Get in touch now and take control of your financial future.