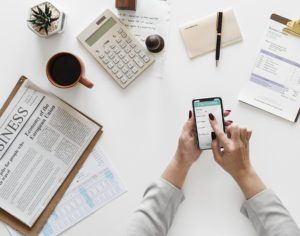 It is important to start understanding Expat wealth management in order to be able to take a full approach to manage your financial matters and to be aware of the solutions available to you.
What solutions are available to you as an expatriate?
The best solutions offered are those which are tailored to your very own situation. Many expatriates want to know what they should do to ensure their standard of living is maintained in the future. We always advise that we need to take into consideration both your present and future aims, therefore only then we can start putting together expat wealth management advice that will suit you personally.
Education – Planning for your children's future
For many of you, planning for your children's future education might be at the top of your list. A lot of institutions in various countries offer both private and public education so this might not be an issue. The main concern is university fees as you would want to ensure your child has the choice to attend one of the best universities out there. If you don't look into an education savings plan at the right time, the ever-growing prices in increased university fees might not be met. At Harrison Brook, we can assist expatriates by setting up a plan that suits their needs and financial situation. With no lock-in periods and flexible options, we can assist all expatriates on a global scale. 
Expat Wealth Management – Savings & Investment
Another important step is knowing what to do with existing savings now that you are an expatriate. You want to keep your hard-earned money in a safe place, so what are your options? First of all, it is important to note that investment comes with risk and this should always be at the forefront of any investment. After the completion of risk assessments and analysis of your current and future needs, we can offer advice on the best product suitable to both your lifestyle and risk factor. 
A platform, for example, is a great non-contractual savings vehicle that can suit your transient lifestyle. You can also have access to a large range and best value international financial products and services. However, if you prefer putting aside a regular sum, for education or retirement purposes, you can opt for a contractual savings plan whereby you choose to save for a set number of years and stick to it.
Harrison Brook can offer products that suit all individuals needs and risk. Don't leave your hard-earned savings doing anything, make them work harder for you now and in the future. 
Expat Wealth Management – Your financial future and goals
Over time, your future goals might change. Your personal aims and risk appetite can change at any point in your life. Having the right solution in place and appropriate expat wealth management advice can help you navigate through retirement more easily.
Harrison Brook work differently, born out of a desire for transparent, impartial fee-based advice, we pride ourselves on:
No Commission

– We will never take a commission from a provider, fund or any other party. Therefore, we will charge you with a one-off fully transparent fee and an ongoing management charge. This is for managing your investments in line with your requirements.  We work on a "hand by hand" ideology, with our fees directly related to the performance of your investment. This is done on an ongoing basis and there are never any exit penalties for accessing your monies at any time.

Fully Independent

– We are not "tied" to any company or provider and work on a fully independent basis. What this means is that we will search the market place for the best product suited to your specific needs. 
Following a full financial and holistic analysis of your current situation, Harrison Brook can offer the most suitable product for your circumstances. From pension assistance, education, Investments and insurance. Get in touch, we will be happy to assist.