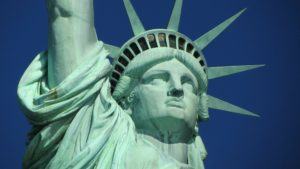 QROPS UK to USA
Do you hold UK pensions you wish to transfer to the USA? Do you live in the USA with no intention to return? Do you hold more than one UK private pension you wish to consolidate? In my previous article, we assessed the options available to US residents including the benefits and areas to watch out for. You can read this article here
Within this article, we will delve deeper into the asset allocation and the performance potential of your pension pot. 
QROPS UK to USA 
In these uncertain times being invested in the right assets is more important than ever whether your objective is capital preservation, growth or income.
In the past, Mutual funds have been the popular choice for clients. However, with full disclosure of costs, now a legal requirement, it is hard for a lot of them to justify their fees. Having said that, in a falling market it would be wise to have some mutual fund exposure within your portfolio. 
Investment Platform for US residents
An investment platform is a vehicle we can utilise to invest your monies. Designed to give easy access to a very broad range of investments
Key advantages/requirements of an investment platform are:
Low cost charging structure
FCA (Financial Conduct Authority) regulated
US compliant
Ability to convert currency within the SIPP at a cost of 0.07%
Multi-currency cash facility including GBP, USD and Euro
24 / 7 visibility via personal login
Greater control over pension savings
Ongoing management of your pension fund
Life styling/Active ongoing management
Lifestyling is specifically designed to secure accumulated portfolio growth within your retirement fund the closer you get to your retirement date. A lifestyle fund will hold a diversified portfolio with varying risk levels geared towards said retirement date. As well as the Lifestyle funds rebalancing within line with their stated strategies your Financial adviser should be configuring your portfolio in line with your changes needs. Through regular reviews, they can ensure the risk profile of your portfolio matches your needs for now and in the future. 
A perfect example of this can be shown via the recent drop in the markets. The graphs below show the difference in fund value of an unadvised pension portfolio with a high equity content against that of an advised pension portfolio with a cautious risk profile.  
Unadvised                                                                       Advised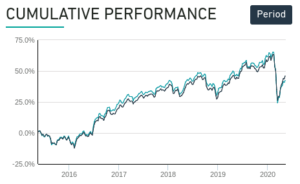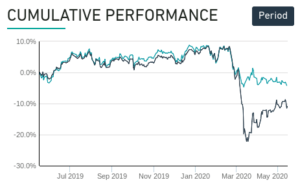 The unadvised investor would now be withdrawing from their pension over 25% down whilst the advised investor would have access to monies that have not dropped more than 6%. Furthermore, if income is a priority then the portfolio can be built for this and no disinvestment at all would be required. 
QROPS UK to USA 
To recap, if you are interested in the options available to you for transferring your UK pension to the USA as a US resident a complete rundown can be found here. 
Furthermore, the importance of working with a regulated adviser to ensure your portfolio is aligned with your needs is fundamental in both preserving your capital, and, any potential future capital growth. 
Harrison Brook was born out of a desire for greater transparency in the offshore world of Financial Advice. For years, a lack of rules and regulations has allowed for commission-based
investments, confusing fees, and poor client servicing. Our mission is simple – to bring the highest standard of regulated UK advice to Expatriates. No commission payments, no lock-in periods, no ties to products or providers. We are proud of our independence. Our goal is to create strong, long-lasting relationships with our clients. Our unique approach to wealth management has led to us being trusted to manage over £60 million of client assets.