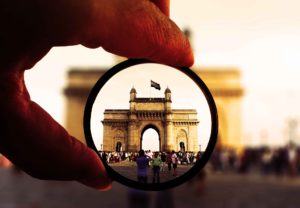 Financial advice for expats in Mumbai
It has recently been reported that Mumbai's expats are the world's highest paid according to an HSBC survey. With high earnings brings the need for financial advice for expats in Mumbai.
We receive numerous inquiries regarding what options are available to an expat in Mumbai to get their money working harder for them.
Financial advice for expats in Mumbai – Key Factors
Are you planning on staying in Mumbai? If not, are you returning "home" or elsewhere in the world?
What currency is best considering issues such as Brexit, Trade Wars and the stability of Europe?
How risky are the investments?
Can I access my money at any time?
Are the products and funds you recommend regulated and if so by who?
Do my investments grow in a tax-efficient manner? And so on……
Financial advice for expats in Mumbai – Where do I start?
First of all and most importantly there is no one size fits all. Everyone's requirements are unique to their circumstances and the investment products and strategy chosen need to reflect this. Speak to an Independent Financial Adviser today to discuss your requirements.   Harrison Brook is the leading international online broker of expatriate financial services, products, and expat financial advice.
We offer low-cost offshore investment platforms with access to over 5000 funds, index tracking funds and risk graded model portfolios. Not just focussing on portfolio management, with the low cost of living in India a regular savings plan is ideal for some of your disposable income. Whether it be for a retirement fund, buying a house or children's education, there are numerous options available.
Why choose Harrison Brook?
Honest, impartial advice – Globally fully regulated through the Financial Services Commision in Gibraltar meaning you can rely on and trust Harrison Brook as your financial partner.
Quality Financial Products – we offer quality expat financial products and services globally from the world largest and leading banking institutions and funds houses, all fully FCA regulated.
Transparent – initial consultants are free and without obligation and ALL product fees are visible. Working from a fee-based model unlike the majority of expatriate financial adviser using commission with opaque charging structures and exit penalties for accessing your money.
Proven Performance – many of our clients have been with us for several years and recommend us to their friends and family. With a 5 star rating from the fully independent website Feefo.
Reach – there are no restrictions on clients location and you can access our services no matter where you live.
Value – our online advice system reduces our costs and fees allowing us to pass this saving on to you.
Independent – We offer a non biased service as we are not tied to a product or provider.
Take the first step
To get discuss your requirements and find out what options are available to you speak to an International regulated adviser. Get Started Now!